UNIQUE PEOPLE FORMULA  BRINGS GLOBAL SUCCESS FOR WEDGEWELLY
WEDGEWELLY WORK WITH PEOPLE DEVELOPMENT EXPERT, ROB PURFIELD,
AND USE WORLD-RENOWN PERSONALITY PROFILING TOOL – INSIGHTS –
TO DRIVE ALL THEIR BUSINESS COMMUNICATIONS

The Directors of WedgeWelly recognise that the concerted efforts they have put into 'understanding people' has been a key factor in their early success;  from their achievements on hit TV show, Dragon's Den, to taking their product global and securing retail partnerships with the likes of Tesco and New Look.  Most business websites and brochures today claim 'we put people first'.  The reality is very few businesses go as far as WedgeWelly in this regard.
"We work with profit consultant and Insights expert, Rob Purfield, who is highly qualified in a number of popular psychologies and extremely experienced developing and delivering people development tools to businesses.  Using "Insights" Rob has taught us how to recognise personality traits quickly and easily, from just a few interactions.  The Purfield formula for understanding people is incredibly powerful and we have used it to great effect for managing our business relationships with retailers, suppliers and staff." Sarah Longthorn, Founding Director & Co-Owner of WedgeWelly
About WedgeWelly
WedgeWelly is a ladies footwear brand, specialising in designer Wellington boots.  The company appeared on Dragons' Den in 2010.  Having impressed all five dragons and receiving offers from three they accepted an offer from retail magnet, Theo Paphitis, who is still very much involved in the business today.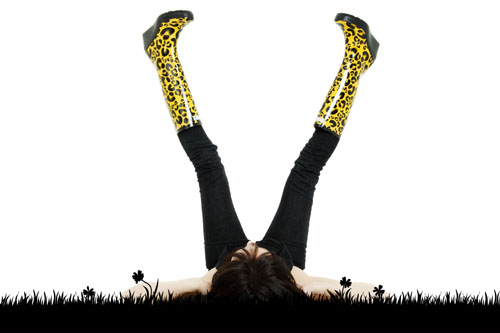 Rob Purfield
For 20+ years Rob has been working with businesses improving profitability, revolutionising sales and motivating teams.  He is also an author, a film-maker and a motivational speaker.  He spends much of his time travelling the world working with business men and women providing the inspiration, innovation and insight they need to improve their businesses.
The Brief
Founder Director and co-owner of WedgeWelly, Sarah Longthorn explained, "I met Rob Purfield early on in my career and the things I learnt from him back then have stayed with me over the years.  Amongst the business tools Rob has introduced to me 'Insights' has probably had the most profound effect, not just in my business life, but in all areas of my life.  From day one of WedgeWelly we have used Rob Purfield's principles regarding communication preferences and how to treat the business people we deal with on a day to day basis, based on recognising key  personality traits.  Once we got WedgeWelly off the ground I contacted Rob and asked him to come in and work with the team further on this.  I knew that if we could engender an ethos driven by Rob's principles we would have a significant USP."
The Programme
Insights is a tool that recognises 'communication preferences' via a powerful online personality test.  Based upon the work of Karl Gustav Jung Insights unravels the complexities and uniqueness of an individual in terms of how they prefer to communicate and the kind of behaviour that makes them feel most comfortable.
Sarah Longthorn explained, "Completing the test takes about 20 minutes online.  We each answered 25 questions and we were all completely blown away by the accuracy of our profiles."
Insights is widely used around the world by many great organisations and is based on a theory that we all have a unique combination of 4 basic energies to our personalities.  These energies determine the way we prefer to communicate and behave and are colour coded:
Earth Green

– someone with a dominance of earth green energy will be encouraging, reliable, trusting, caring, compassionate, open minded.

Fiery Red

– demanding, driven, competitive, intuitive, energetic, and confident.

Cool Blue

– analytical, organized, objective, practical, and efficient.

Sunshine Yellow

– enthusiastic, creative, outgoing, spontaneous, perceptive, and imaginative.
However, these words would only be used to describe you on a good day.
On a bad day an entirely different selection of words would be used:
Earth Green

– docile, bland, plodding, reliant, stubborn.

Fiery

Red

– aggressive, controlling, driving, overbearing, intolerant.

Cool Blue

– stuffy, indecisive, suspicious, cold, reserved.

Sunshine Yellow

 – excitable, frantic, indiscreet, flamboyant, hasty.
Sarah told us, "Imagine a retailer with a dominance in cool blue energy.  Before we enter into negotiation with him, Insights allows us to make a judgement about how he would probably prefer to communicate and also how we should behave to make him feel most comfortable.  This doesn't mean we need an Insights profile for every retailer we deal with.  Rob has taught us how to recognise personality traits quickly and easily from just a few interactions. 
"A retailer with a lot of cool blue energy is likely to want clear, well-organised, detailed information.  He would probably prefer we conduct meetings in a formal, business-like manner and for us to offer practical options that will help him make a decision easily.  If we get this right we have a good chance of generating a positive outcome for both sides.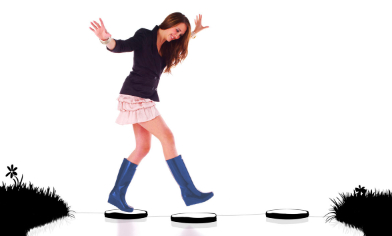 "This of course is just a simple example of how we use Insights to great effect at WedgeWelly.   Insights does in fact go well beyond the four colours but this hopefully illustrates just how powerful this tool is when combined with Rob's input."
Rob provides a 12-month programme combining a number of face-to-face classroom training sessions as well as online support in terms of regular, tailored, motivational bulletins and ongoing telephone coaching throughout to deal with live specifics as and when they occurred.  This is followed by a Director Mentoring Programme – which consists of quarterly catch up meetings and further telephone support and coaching.

Sarah added, "Rob is the perfect practitioner to deliver this kind of project but more than that, he has also become a 'critical friend' to the Directors of WedgeWelly.  He is someone we can go to, to bounce ideas around and discuss our business challenges.  He understands business, he understands people and he understands us."
The Outcome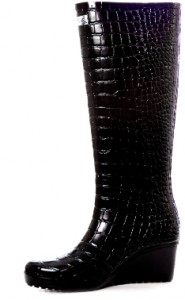 WedgeWelly now exports to more than 10 countries globally, is stocked by retailers such as New Look and Tesco and their products are worn by high-profile celebrities such as Tulisa and Danni Minogue.  The company has developed multiple brands and has enjoyed significant growth since it began in 2010.  The company's success is no accident, WedgeWelly is a thriving, young company with great people, superb products and a winning strategy, but the team do recognise the important role Rob Purfield and Insights have played in their success so far.
Sarah explained, "Rob helped us embed a communication culture within our fledgling organisation very early on.  This has led not only to outstanding working relationships inside the company with zero conflict but our staff also now have significantly increased levels of understanding re  how their individual behaviour impacts on others.  Having this deeper understanding of what makes people tick has certainly given us the confidence to push forward and open up new markets with new people all over the world.
"Working with Rob Purfield has enabled us to communicate with greater clarity.  Rather than becoming frustrated by the way the people around us behave, we are able to value each other's differences.  Rob has encouraged us to deal with retailers, suppliers and staff in terms of always striving for a win/win scenario – driven by communication preferences and Insights energy types. Working with Rob has helped us reduce misunderstandings, eliminate conflict and simply run a better business.
"Having Rob on side is a real asset to WedgeWelly and we will continue to work with him for many years to come."